Chris Horseman has shared photos of these three lovely models.
The first is a Max-Thrust Riot.  This advanced High-Wing Trainer is perfect as a basic trainer, and has capacity to take you further into basic aerobatics and fun flying after you've "gone solo".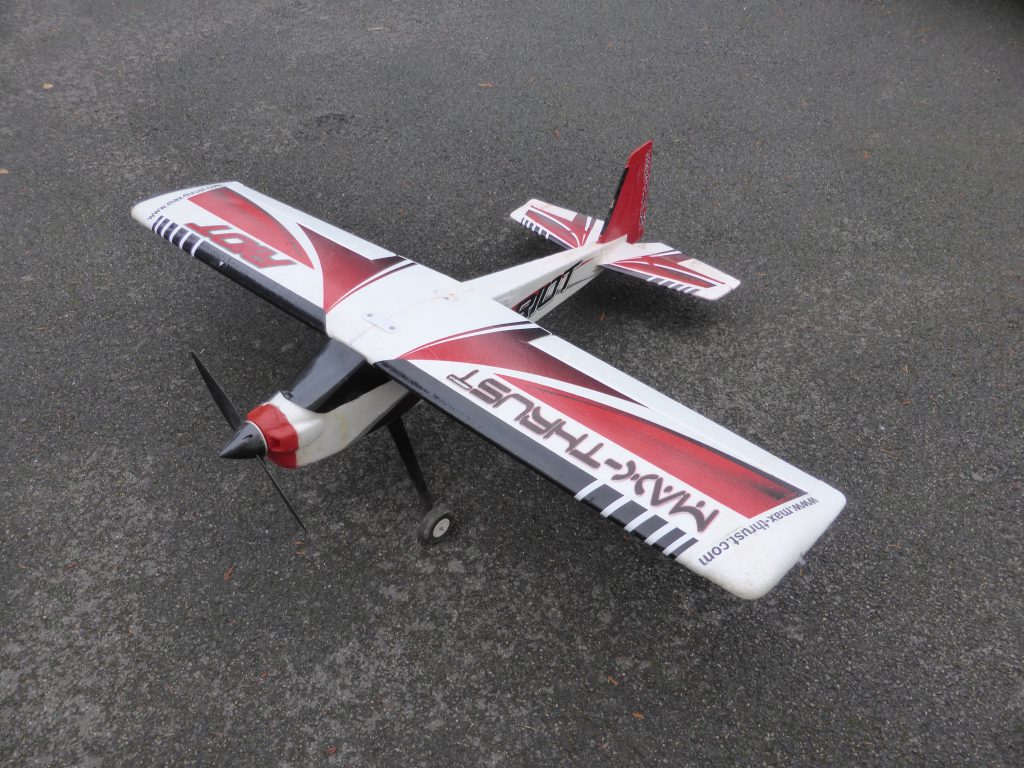 Second is a lovely example of a Multiplex Twinstar.  The Twinstar is a model that has been around for an age, early versions had brushed motors, and were formed of grey foam.  The modern version seen here has brushless motors, is made from White EPP foam, yet retains the stable flight capabilities and, although not unique, the lovely hum of twin engines.
And finally we have this lovely looking P-51 Mustang – definitely one for after Chris has has Solo credentials.
All photographs reproduced by permission of  and are copyright of Chris Horseman